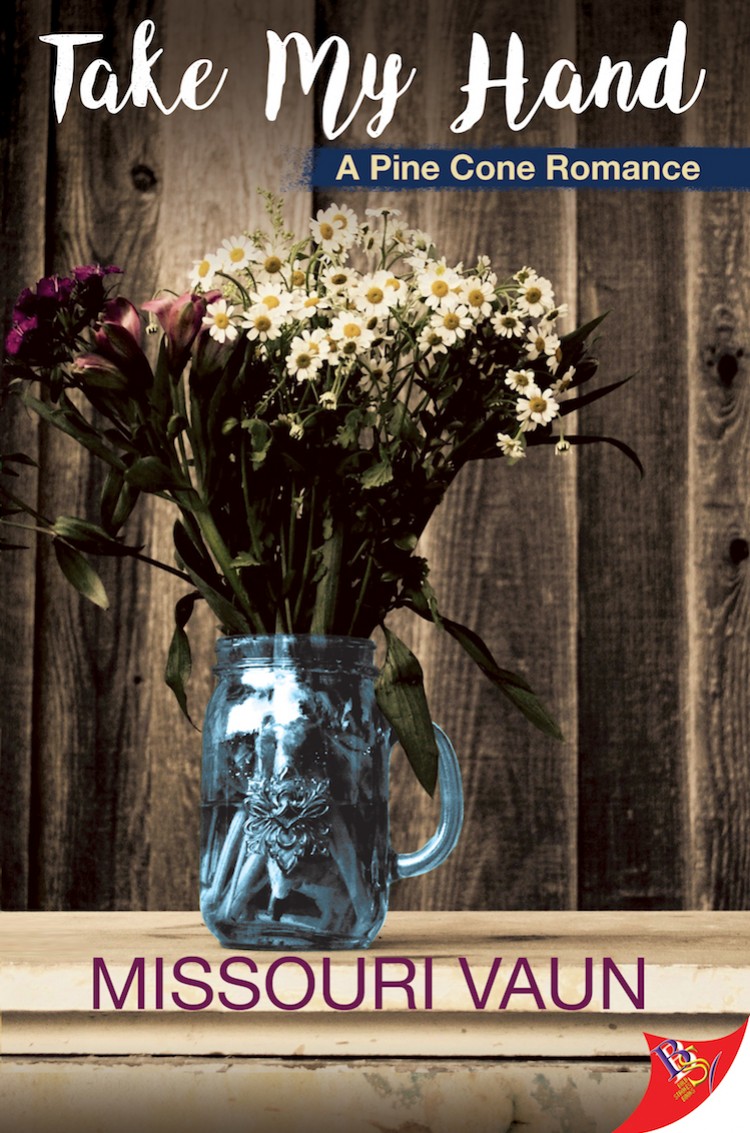 "River was beginning to believe the bump to her head might have transported her to some twilight zone lesbian version of Steel Magnolias."
Missouri Vaun's contemporary romance, set in rural environs of Pine Cone, Georgia, is first in a trilogy, each by a different author. Vaun sets the stage with memorable characters and three best friends, all of whom have their own romantic journeys ahead. While I love reading novels placed within big city drama, I have a soft spot for fiction set in small and/or rural locales. They feel more like home to me. Forget "six degrees of Kevin Bacon", if you're from a town of under 20,000 people.
Artist Clay Cahill fled New York City's drama-ridden art scene for the safety of her hometown and grandfather's auto repair shop. At a loss for what to do next, she tows damsels in distress from ditches and keeps an eye out for trouble at the garage. Shoeless and not quite so fancy-free Manhattan-based art curator River Hemsworth ends up in Pine Cone after an estranged aunt wills her property and a gallery. The two meet after River makes a "wrong turn" into the side of a local business. Though their attraction is mutual and immediate, the two women begin a tentative acquaintanceship. Flashbacks and family revelations reveal their uncertainties and reservations about relationships, especially for Clay.    
Clay's friends, Grace and Trip, and grandfather are well-meaning as they intercede throughout to bring the light back into their friend's life. The close bonds of these longtime besties and annoying-but-you-get-me-and-I-love-you family allow for the romance to progress. There is no "I" in romance, as it goes. Their push-pull dynamic gradually brings them together (and helps unravel personal truths), but a twist might keep them apart. 
The small town charms of Take My Hand evoke the heady perfume of pine needles and undergrowth, birdsong, and summer cocktails with friends. I look forward to seeing the rest of the trilogy unfold.
Take My Hand: A Pine Cone Romance by Missouri Vaun
Bold Strokes Books, 2018