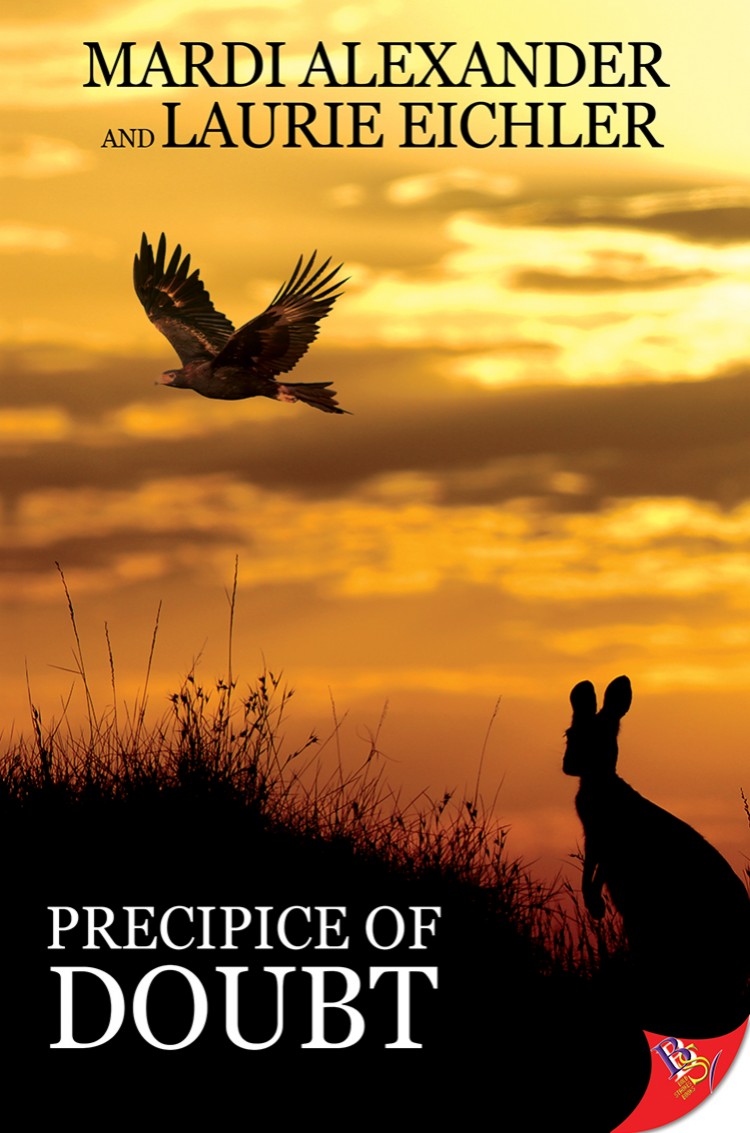 Mardi Alexander and Laurie Eichler author duo return with a sequel to To Be Determined. Life seems settled, relatively speaking, following the events that brought together American Pip Atkins and Charlie Dickerson as wildlife rescue and rehabilitators. Now, the new couple takes on the glorious skyscraper adventure that is government paperwork. In order for Pip to remain in Australia, she must successfully complete immigration paperwork. The couple's stress over their uncertain status compounds with the impending bittersweet release of creatures in their care.
Animal lovers will relate with veterinarian Jodi Bowman's dedication and passion for her job. Ever since establishing her practice in New South Wales, Jodi has done nothing but, eat/sleep/breathe for the furry family members she takes care of in the community. By her side stands former New Zealander and friend/Office manager/Vet Assistant extraordinaire Cole Jameson. When cracks appear in Jodi's confidence following a heart-wrenching series of events, Cole attempts to intercede. Their friends-to-lovers journey is rocky, complicated by a relationship from Cole's past and Jodi's fraying edges.
Perched on the seaside, Alexander and Eichler envelop their cast of close-knit friends within the Australian landscape. No matter how trite it is to say this, Australia is an integral character in the lives of its human counterparts. The amount of time Jodi spends swimming or hiking shows a direct correlation to her emotional state and mental health, for example. Pip and Charlie, too, prefer to live among the kangaroos, koalas, and birds, in their care. The pair's remote home offers solace as they navigate a future together and help their friends.
While the romances certainly pulled at me, it was the animals who made me reach for tissues. The level of empathy both authors encourage through their sensitive portrayals of lives dedicated to animals is compelling. As the novel reaches its final act, doubts and rifts are forced to a head; the remaining chapters can feel a little contrived, as each chapter resolves a remaining crises. However, if romance, veterinarians, and Australia are your jams, dig in with gusto and don't forget to check out To Be Determined (which I will do soon!).
Recommended bonus: Fenced-in-Felix, book three in the "Girl Meets Girl" series by Cheyenne Blue, has a lot of good stuff for animal lovers, and fans of Australia-based f/f romances.
Precipice of Doubt by Mardi Alexander and Laurie Eichler
Bold Strokes Books, August 2018